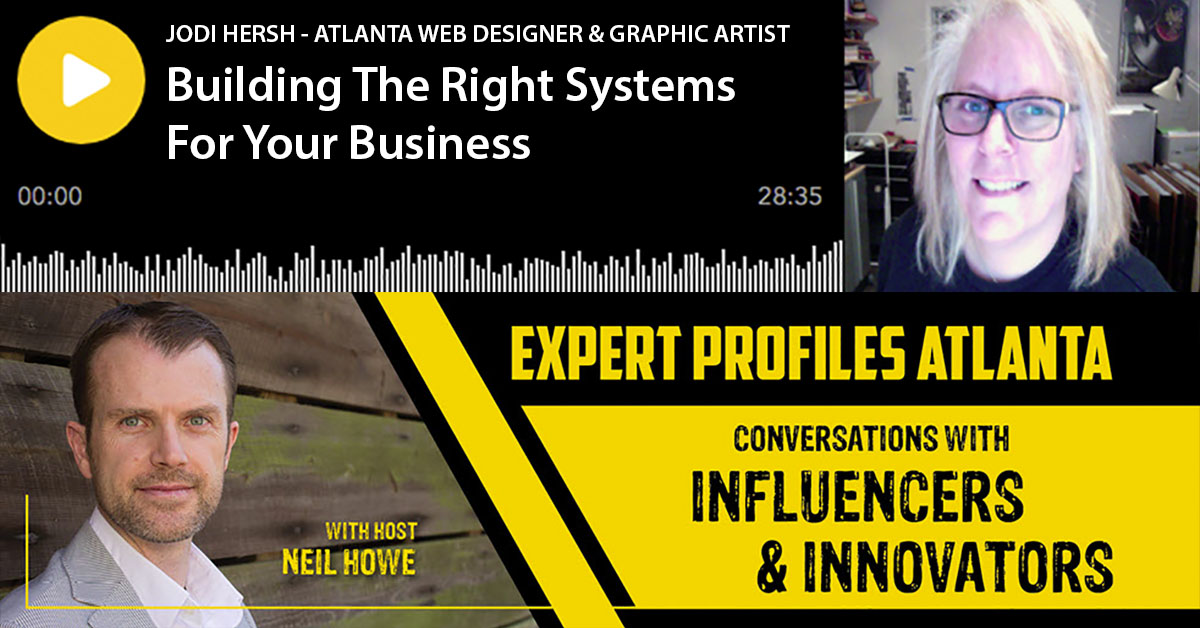 Listen to "Jodi Hersh – Atlanta Web Designer and Graphic Artist On Building The Right Systems For Your Business" on Spreaker.
Listen in iTunes | Youtube | iHeartRadio | Stitcher
Atlanta Expert Profiles host Neil Howe interviewed me about building the right systems for your small business.
You don't need a website. You need a platform — a system that enables you to attract and capture leads, convert them to customers, and stimulate repeat purchases and referrals. There are infinite paths to building a successful business and they all start with a plan. Define your goals, create a strategy to achieve them, put all the tech pieces in place to support those goals and then get busy driving people to your website.
This is for you if you:
Already have a website, but not getting results
Need a website that can automate some business, sales and marketing functions
Are confused, stuck and overwhelmed when it comes to online marketing
Are busy doing "all the things," but are not getting results.
Busy running your business with little to no time to spend on marketing
Listen in as we walk you through some strategies for success.